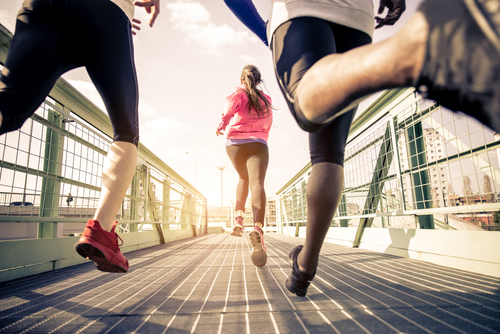 Our board-certified orthopedic clinical specialist, Emily R. Wegmann, DPT, MPT, OCS has 20 years of experience treating complex orthopedic conditions of the spine, pelvis, hips, shoulders and neck. She uses the biopsychosocial model in addition to a thorough biomechanical exam to get to the root of your problem. Dr. Wegmann will create your individualized treatment program using advanced manual therapy skills, movement analysis, and brain-body neuromuscular retraining to help you meet your personal goals! We think outside the box to solve your complex and simple orthopedic injuries to get you back into the game of life. Don't wait another day to get back to the activities you love to do or always wanted to try.
TREATMENT
· Education
· Biofeedback
· Manual Therapy
· Exercise/ Movement re-education
· Medical therapeutic yoga
· Coordination/ muscle reeducation
· Home program
MANUAL THERAPY
Advanced hands on techniques are implemented by our therapist for gentle and direct results. Treatments included soft tissue mobilizations, myofascial release, connective tissue mobilization, joint mobilizations, visceral mobilizations, pregnancy massage and scar massage.
PAIN NEUROSCIENCE EDUCATION (PNE)
Pain Neuroscience Education (PNE) helps explain that the pain is not always due to local tissue damage but rather a hypersensitive nervous system.  With educational sessions of the neurobiology of pain, graded exposure to movements, specific goal setting and mindfulness training, you will understand the role of the central nervous system as a contributor to your pain cycle and how to improve your  pain.  Our therapists incorporate the most current research on pain science into your treatment program to break the pain cycle and meet your goals.
BIOFEEDBACK
All of our therapists incorporate biofeedback into treatment for those who require additional tools to better control their pelvic muscles. External or internal vaginal/ rectal sensors may be used to help you relax muscles to resume sex or bathroom function, or contract them to be active without leakage.
RETURN TO SPORT/FITNESS
Whether you sustained an injury, are recovering from childbirth, or you just want to up your game, returning to fitness can be overwhelming. We create a customized, graded exercise program to target the muscle groups that will help you reach your fitness goals.