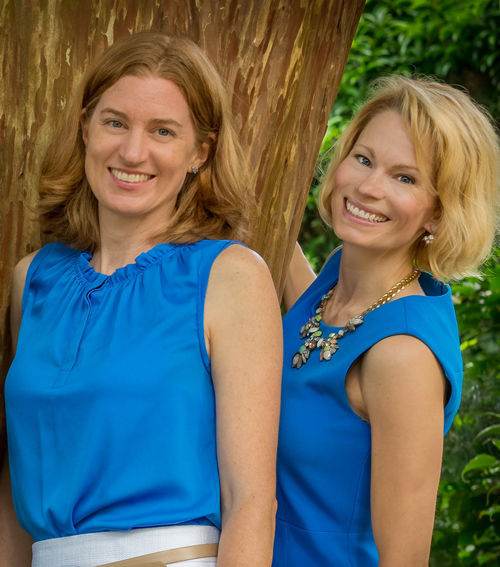 OUR STORY
Sarah and Emily first met in 2001 in Seattle, Washington early in our careers as pelvic physical therapists. A decade later our paths crossed again in Raleigh, North Carolina, when we were able to work together and reconnect as friends.  We soon discovered that we shared the common dream of owning a practice that would allow us to treat our patients with the latest evidence-based techniques in a comfortable and healing environment. Carolina Pelvic Health Center, Inc. is the result of our shared vision to create a premier physical therapy practice specializing in the treatment of female and male pelvic health.  Our philosophy is to treat the whole person by identifying and treating the underlying structural and functional movement imbalances that are the root source of the problem.  We believe in a collaborative model and work closely with area physicians and other allied health professionals to address the complex nature of our patients' symptoms. We are honored that you have chosen us to help you with your journey towards healing through physical therapy rehabilitation.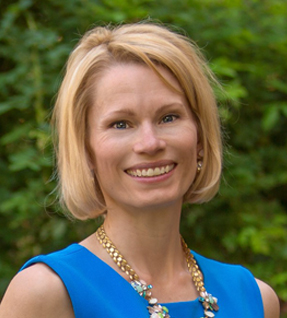 Sarah Talley, PT, DPT
Sarah was raised in the Finger Lakes region of New York State and lived in the West before choosing beautiful North Carolina as her home. Dr. Talley has over 20 years of experience as a physical therapist,
Read More
and has devoted over 16 years of practice to pelvic dysfunction, and has extensive training in the specialty of male and female pelvic pain, pudendal neuralgia, urinary urgency and incontinence, bowel dysfunction and pregnancy-related pain syndromes. She earned her combined BS/ MS of Physical Therapy from D'Youville College in Buffalo and her Doctorate of Physical Therapy at Northeastern University, and she is currently completing certification as a Professional Yoga Therapist through the
Professional Yoga Therapy Institute
.  Dr. Talley is an active participant in the Triangle Women's Health Study Group, has served as an adjunct faculty member at Elon University and welcomes collaborative care with her peers and the medical community. She has been a guest speaker at Elon University and the University of Chapel Hill as well as at local and national conferences on the topic of pelvic pain.  Dr. Talley's passion is to help her patients surpass their expectations by empowering them to build a better life through improved movement, increased strength and decreased pain.  She believes in making lasting relationships and welcomes each new patient to the practice as part of her extended family. Dr. Talley is an avid runner and yoga enthusiast, and devotes her free time to enjoying life with her husband, family and friends.
Emily R. Wegmann, MPT, OCS
Emily is board certified in orthopedics from the American Board of Physical Therapy Specialties. Emily's goal is to provide patient focused, comprehensive treatment grounded in evidence-based medicine.
Read More
For over 20 years she has specialized in orthopedics and pelvic floor rehabilitation. Her advanced training in manual therapy, spine and pelvic rehabilitation, female and endurance athlete rehabilitation, pelvic floor dysfunction, urinary incontinence, bowel dysfunctions, pregnancy and post-partum pain syndromes, and male pelvic floor dysfunctions allows her to diagnosis and treat the root of the problem. Professionally, Emily was an invited speaker at the 2011 International Pelvic Pain Society meeting and a guest speaker at Elon University and Pfeiffer University. She collaborates with local physicians and allied-health providers to provide total wellness for her patients. In the local community, she enjoys educating the public to bring awareness of pelvic health via community talks with local fitness clubs, the YMCA and SAS. Emily has a B.A in psychology from Whitman College and Master of Physical Therapy from Chapman University located in Orange, California. In addition, Emily is an active member of the American Physical Therapy Association, NCAPTA, International Pelvic Pain Society, National Vulvodynia Association and Triangle Women's Health Study Group. As a native of the Northwest, Emily enjoys running, adventures in the great outdoors, reading and spending time with her husband and their two boys.
- ADMINISTRATIVE STAFF & AFFILIATES -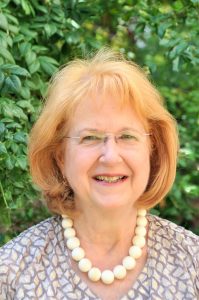 Joyce Hensleigh
Joyce has lived in Raleigh for 12 years and in North Carolina since coming here to attend Duke University in 1972.
Read More
She has a masters in nursing from ECU and a masters in health administration from UNC. Joyce is a retired nurse administrator with a speciality in mental health and joined the team at Carolina Pelvic Health Center in July 2017 due to her passion to remain working in the healthcare environment. She brings an extensive administrative background and a strong belief that excellent customer service, delivered with compassion and care, contribute to positive patient outcomes. When not at work, Joyce enjoys traveling, reading, needlework crafts, and spending time with her cat.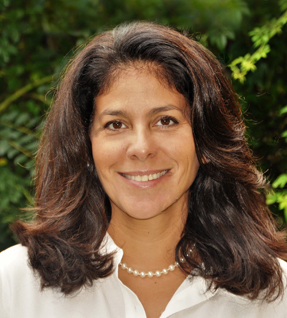 Yvette Caiola
Yvette has lived in Raleigh for over 25 years and is from the Cleveland, Ohio area. Yvette has spent the last 17 years working from her home to raise her two children.
Read More
She is thrilled to be back in the professional work force as an Administrative Assistant here at Carolina Pelvic Health Center, Inc. Yvette brings a great personality and a big smile to all of our patients. Yvette loves to play tennis, entertain family and friends, take long walks with her dog and spend quiet time with her husband and kids.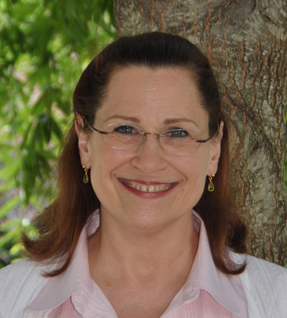 Affiliate - Cindy Rice, LMBP, NMT
Cindy is proud to be sharing office space with Carolina Pelvic Health Center, Inc. Massage Therapy is Cindy's second career. After receiving her Bachelor of Science in Medical
Read More
Technology from St. Louis University and working for seventeen years in the clinical laboratory, she discovered the profound effect of therapeutic massage after receiving just one fifteen minute massage after a swim meet! Seventeen years in the clinical laboratory was not given up easily, but she made a career change in 1996 and earned national certification in basic massage from Carolina School of Massage Therapy. She has owned her private practice in Raleigh ever since. Through additional training she has developed expertise in deep tissue massage and Core Myofascial Release. She is certified in NeuroMuscular Therapy and Ashiatsu Oriental Bar Therapy. Cindy's approach to a therapeutic massage session is to first understand her client's needs and then use the most appropriate bodywork style to meet them. Throughout the session she listens to the tissues and adjusts pressure and technique accordingly. In addition to enjoying her "work" as much as a hobby, Cindy likes to grow plants, camp, and enjoy the outdoors with her husband, friends, and dog. The rare times when her adult children are in town, you will notice she has no openings in her schedule! Call Cindy at 919-274-1991 to schedule your massage today!